New trial possible for woman serving time for pimping niece, 7
A woman serving a life sentence for helping a Cobb County man rape her 7-year-old niece for money could be granted a new trial, the Georgia Court of Appeals ruled.


---

Getting ready for the Gobble Jog
Run wild for a great cause at the MUST Ministries Gobble Jog Thanksgiving Day, Nov. 27, at the Marietta Square. The event features a 5K and 10K walk/run, a 1K walk/run and the Tot Trot for kids 5 and under. The Gobble Jog 10K will be certified as a qualifier for seeding in the Peachtree Road Race and the U.S. 10K Classic.


---

Cobb clinic leaves patients desperate for medications
The abrupt closing of a Cobb County medical clinic left several angry patients wondering how to get their medical records and their medications refilled.


---
Marietta High receives
grant for IB study
Marietta High School is one of five schools nationally to receive a grant to increase the number of low-income students in the International Baccalaureate Diploma program.


---
Life sentence upheld for Cobb man
Jeffrey Wright was involved in a murder when he drove two friends, Zachary Brown and Nathan Stokes, in his gold Crown Victoria car to Sedona Falls Apartments, off Terrell Mill Road in Marietta. In


---
Powder Springs commission suggests approval of
manufacturing site
The Powder Springs Planning and Zoning Commission voted Monday to recommend approval of a special use request by Robert Gestler to open his business that manufactures and renovates elevators.


---

16 apartments destroyed
in massive blaze
When residents saw huge flames shooting into the air at the Willows apartment complex in Cobb County Saturday, they thought – "this can't be happening again."


---
Commissioners set for vote on firm to plan Route 10X transit
The Cobb Board of Commissioners on Tuesday is expected to approve hiring a firm to develop and plan a proposed route for college students commuting from Cobb to downtown Atlanta.


---
Marietta man gets 20 years
for shooting
Tadarius Cornelius Williams, 19, was convicted Friday of aggravated assault and aggravated battery related to a shooting outside an apartment on Austell Road on Dec. 25, 2013, when Williams shot another man after an altercation with a girl, according to Kim Isaza, spokeswoman for the Cobb District Attorney's Office.


---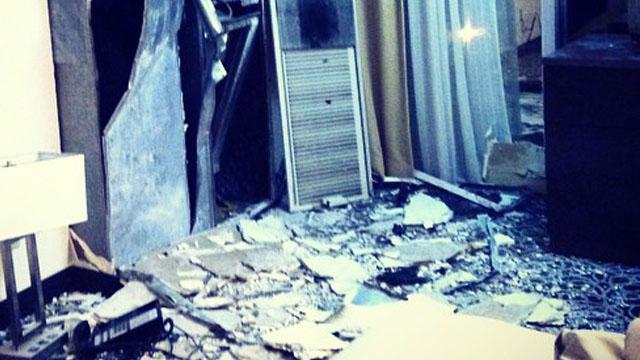 Guests: AC unit caused
local hotel fire
A hotel's occupants were evacuated after heavy smoke from a fire that started on the 10th floor at the Radisson in Cobb County Friday.


---

Construction to begin on Kennesaw townhome development
At the turn of the new year, construction will begin on a $30 million townhome development less than a mile from downtown Kennesaw, the developer said.


---
Kennesaw continues downtown development
Kennesaw has approved a 141-townhouse project on close to 20 acres on North Main Street. Construction is expected to start next year on the $38 million Venture Homes development.


---

Helping out for a good cause
Cobb Tourism staffers volunteered for Center for Family Resources, making sure folks have good food for Thanksgoving.


---
Cobb considers enterprise
zone on Tuesday
The Cobb County Board of Commissioners will consider the creation of the Powder Springs-Austell Enterprise Zone at 7 p.m. Tuesday in the second floor Commissioners' Meeting Room, Cobb County Building, 100 Cherokee St., Marietta.


---
Marietta seeks input on road name
Marietta is asking the public to give opinions on a plan to change the name of Franklin Road to Gateway Boulevard.


---
Join us at the Cobb County News Facebook page >
---

DA: Convicted shooter talked about killing witnesses
A Cobb County man was sentenced to 20 years in prison Friday morning after being convicted in a 2013 Christmas Day shooting, the district attorney said.


---
Over there: Should Canton and Cherokee merge fire departments?
Should the city of Canton and Cherokee County merge some or all of their respective fire department operations?


---

Ethics charges
against Lee dropped
The ethics case against Cobb County Chairman Tim Lee has been dismissed. Lee faced ethics charges over his handling of records and negotiations related to the stadium deal Cobb struck a year ago with the Atlanta Braves.


---
Marietta man struck by car dies
A Marietta man died a short time after being struck by a car Wednesday evening.


---
Sprayberry High School PTSA Arts & Crafts Show this weekend
The Arts & Crafts Fair is Sprayberry PTSA''s only fundraiser during the year and enables us to provide teacher support.


---

Family seeking refuge from abusive father facing deportation
A mother says she brought her child to the United States to escape his abusive father in Guatemala, but a local immigration judge has ordered the child be sent back.


---

Shop by candlelight on Marietta Square on Fridays
Through December 19th, 5-7 pm, Fridays. The shops of Marietta Square stay open late each Friday night until Santa comes so everyone can get their holiday shopping done. Shopping local in Marietta Square proves to bring unique gifts for that hard to shop for person on your list.


---

Cash back without
clipping a single coupon
Take your grocery receipt and upload it through these rebate apps, and you'll get cash for premium products like produce and dairy.


---

Lockheed Marietta used substandard parts, report says
Federal taxpayers got saddled with millions of dollars in additional costs because the Defense Department accepted aircraft from Lockheed Martin in Marietta with defective engines and other "non-conforming" parts and planes that were improperly serviced, a watchdog agency is reporting.


---
Meeting to share information on
SunTrust Park
Cobb County staff and Braves staff will host a public information meeting 3-7 p.m., Tuesday, Dec. 9. There will be no formal presentation, so people may drop in any time during the allotted hours.


---
5 guilty in kickback scheme at Kennesaw State
A former department head at Kennesaw State University and several others have pleaded guilty to charges related to a kickback scheme.


---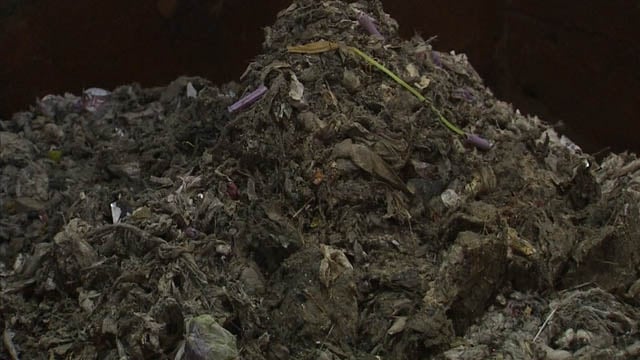 Disposable wipes clogging equipment
In many cases, flushing a disposable wipe down the toilet is the wrong thing to do. Most disposable wipes are not biodegradable, and end up accumulating at waste water treatment plants.


---

Looks like there's still
holiday jobs available >
Checking the listings, looks like there are still holiday jobs available. Check them out at the link.


---
East Cobb diner flagged
for poor food condition
Some of the steaks at Nicky's Diner in east Cobb County were gray and in such poor condition that a health inspector had them discarded during a recent routine inspection.


---

Parents criticize decision
to use artificial turf
Some parents in Cobb County are upset after discovering plans to change the county's grass fields to artificial turf at local parks.


---

Man suing Delta claims 12-hour flight caused blood clot
A Kennesaw man is suing Delta airlines after he said a 12-hour flight on Delta Airlines caused a blood clot that almost killed him.


---
Cobb County teen indicted
for double murder
A Cobb County Grand Jury has indicted the teenager accused of killing two men during a drug sale at a park.


---
NBA's Howard under investigation in Cobb for child abuse
NBA star Dwight Howard is under investigation for suspected child abuse, Cobb County police said Tuesday -- the same day his son turned 7. It's the second time Howard, 28, has been investigated by the same agency for the same allegations.


---

That's a whole lot of electronics
Folks who wanted to get rid of their old computers did so over the weekend at Sewell Park. Had a good turnout of volunteers, too!


---
Walker School adds
18 acres to campus
The Walker School has purchased 18 acres for $4.6 million to expand its campus from 32 to 50 acres at 700 Cobb Parkway, Marietta.


---
Greenway Health plans
tech center in Cobb
Greenway Health, a Carrollton-based health care information technology firm, plans to expand its business with a new technology center in Cobb County, company and state economic development officials said Tuesday.


---

Kennesaw mosque proposal
tabled for now
Before a packed meeting Monday evening, the Kennesaw City Council tabled a vote on a proposal that would allow an Islamic worship center to open in the middle of a shopping center, Kennesaw Commons, on Jiles Road near U.S. 41.


---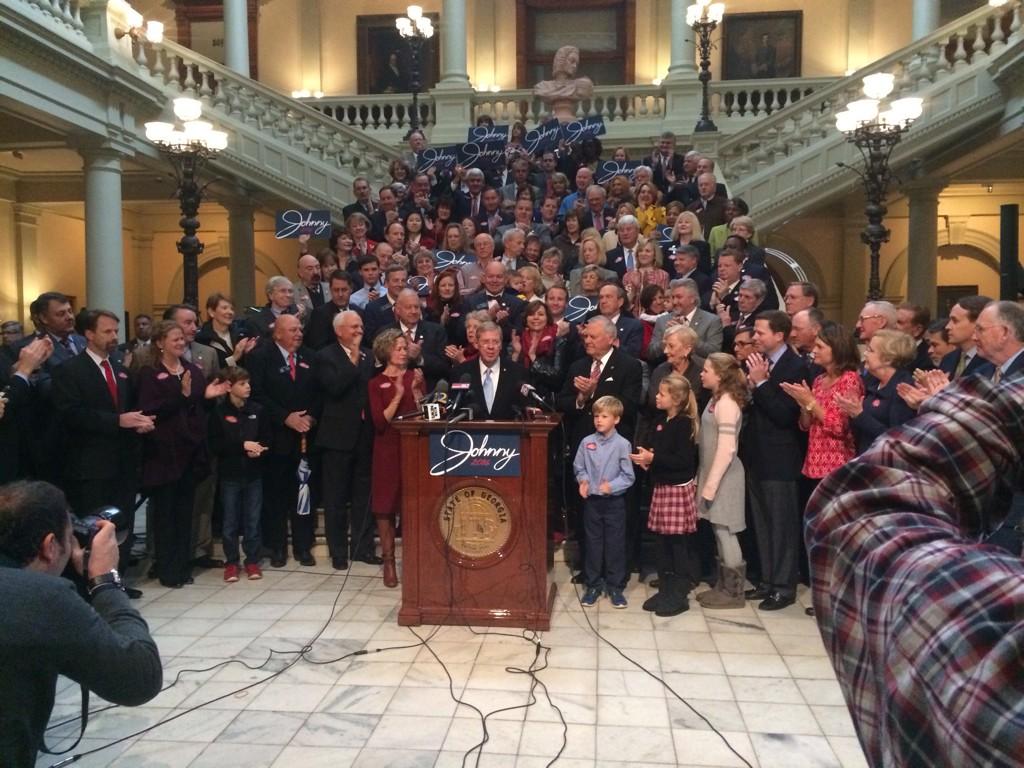 Senator Isakson officially
announces another term
US Senator Johnny Isakson officially announced this morning his 2016 campaign for re-election.


---

Allegations of sexual misconduct within popular massage chain
Investigative reporter Aaron Diamant talked to one woman who said while she was receiving a massage at the Massage Envy franchise on Windy Hill Road in Cobb County she was molested. She also told Diamant she learned her alleged attacker had previous complaints of misconduct against him.


---

Cobb Braves, Cardinals' blockbuster trade
In a very interesting blockbuster swap the Braves have traded outfielder Jason Heyward and reliever Jordan Walden to the Cardinals in exchange for starter Shelby Miller and starter prospect Tyrell Jenkins.


---

Parent complaints spur Cobb to review special ed services
Cobb County school officials have launched an extensive review of the district's special education services after complaints by parents, who argue the district is unfairly segregating their special-needs children and hurting their academic performance.


---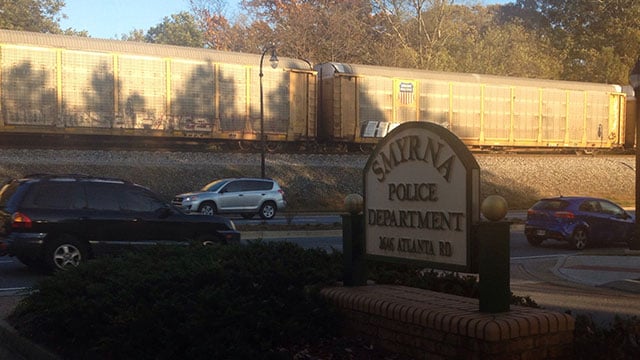 Mom is upset with
Smyrna Police investigation
The Smyrna Police Department said the officer accused of having an inappropriate relationship with a 15-year-old boy did not violate any law. However, the officer did resign. According to a police statement, Cobb County Police participated in the investigation.


---
Marietta City Council addresses
traffic by school
The City Council has been steadily voting to approve measures to control traffic on Maple Avenue after parents complained their children were unsafe walking to Marietta Middle and West Side Elementary schools.


---
Decision on fees for
Cobb streetlights delayed
The future of Cobb County's streetlight program is in the dark. The county's finance director has said the county must raise the $3.50 fee charged to residents for the streetlights by 50 cents to combat rising electricity costs, but Commissioner Bob Ott hoped to avoid the increase by cutting costs.


---
Woman arrested after couple falls asleep at Golden Corral
Ever eaten so much at a restaurant buffet, you just want a nap? The man was released. But Angela Denice Reece, 48, of Powder Springs, was arrested, according to the police report.


---
Man found shot to death
in Marietta cul-de-sac
Marietta police Friday were interviewing witnesses and trying to determine what led to a shooting late Thursday night that left a man dead.


---
Disabled adults found malnourished, without heat, water
A 70-year-old Cobb County woman was arrested for allegedly running an unlicensed care home where three disabled men were living in deplorable conditions, according to police.


---
Sunday rain could dampen, or even halt weekend roadwork
As part of the reconstruction of the interchange at I-285 and Atlanta Road, contractors will shut down two southbound lanes all weekend.


---

Cobb softball coach facing child porn charges
A neighborhood is in shock after federal agents arrested a Cobb County man who coaches girls' softball on child pornography charges.


---

Marietta to start
Square makeover
Marietta will start upgrades around the Marietta Square in January on Mill Street. The Marietta City Council on Wednesday approved a plan that will give visitors more space to gather in the downtown business district.


---
Smyrna man gets 30 years for home invasion, claims drugs were to blame
A 20-year-old Cobb County man told a jury it was illegal drugs — not him — to blame for a robbery, assault and home burglary.


---
Tuberculosis retests set for some Cobb high school students, staff
Some Cobb County high school students and staff members will be retested to determine if they contracted tuberculosis weeks after a student tested positive for the disease.


---

Arch conservatives warning Isakson on his political stances
A more overt attack on Isakson arrived Wednesday from the Conservative Review, a newly formed entity by arch-conservative activists.


---

Shooting leads to car chase,
wreck in Cobb County
Police said three men were coming out of the apartment as a man and woman were going in, and someone began shooting. The three suspects then took off in a red Camry. A Smyrna police officer spotted that car a short distance later and the officers gave chase.


---

New Braves bridge would 'totally solve all traffic concerns'
The Cobb DOT has released images of the on-again/off-again proposed pedestrian bridge which will solve all the swirling concerns about traffic around SunTrust Park.


---
Parents of Cobb student killed at Auburn denied $1 million
An Alabama state board on Wednesday denied a $1 million claim brought by the parents of a slain Auburn University student from Cobb County. But Lauren Burk's parents said they will continue their fight for better campus security.


---

Harris attorneys
want separate trials
The defense attorneys for Ross Harris are asking for key pieces of evidence to be thrown out. Harris has been charged in the death of his 22-month-old son Cooper. Police say he intentionally left his son in a hot car to die.


---

Marietta, Cobb salutes its veterans
On a beautiful sunny day, veterans were remembered with the annual parade.


---

Ribbon cutting for updated
Victory Park in Marietta
The new improvements at Victory Park on South Cobb Dr include a plaza area with seating at the west end of the park, a sand volleyball court, and an outdoor fitness areas with cardio and strength equipment. The original picnic shelter has been replaced and includes a slightly larger gathering space. A fence has been installed around the main playground areas for safety.


---
DA: Grand jury ethics request 'political'
The request, filed in Cobb Superior Court by Gary Pelphrey, alleges Cobb Chairman Tim Lee violated his oath of office and state law by falsifying government records.


---

Massive fire destroys
Marietta pawn shop
A massive fire destroyed a longtime Marietta business Monday night. The fire on South Cobb Drive started around 7 p.m. in the basement of a Cobb Pawn & Gold Inc., according to Fire authorities.


---

Police warn of woman renting homes she doesn't own
Police jailed a Cobb County woman after she and a partner allegedly took control of houses they didn't own. Police say they then rented the stolen houses to unsuspecting tenants.


---

One dead in Fair Oaks
mobile home fire
According to Cobb Fire officials, firefighters arrived at the scene at about 11 p.m. at the Fair Oaks Mobile Home Park and found the structure on fire.


---
Marietta considers name change
for part of Franklin Road
Marietta is considering changing the name of Franklin Road in east Marietta near Interstate 75 to Gateway Boulevard. The change stems from a $68 redevelopment bond approved by Marietta voters a year ago to upgrade the corridor between South Marietta Parkway and Delk Road.


---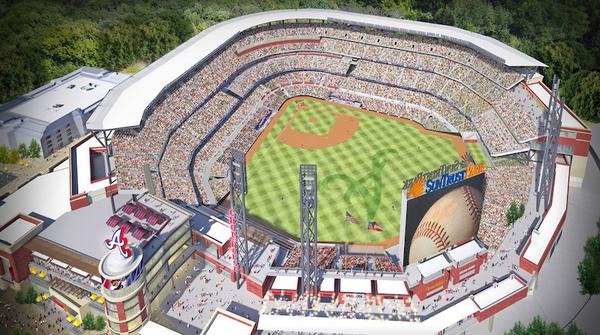 Settlement in Cobb property owner's lawsuit over Braves' stadium land
A lawsuit filed by owners of property near the new Atlanta Braves stadium site that claimed Cobb County abused its power when it approved rezoning the Braves' property has been settled.


---

Atlanta may finally turn I-75
lights back on
On Interstate 75 from the split in midtown, north into Cobb County. Most of the lights that were out in May are now back on.


---

Work begins at
4 reversible lane sites
Construction has begun in earnest on the state's $834 million managed lanes project, which will add about 30 miles of lanes along Interstates 75 and 575, and drivers should expect to see work being done on the sides of the freeway.


---

Re-enactors take Marietta Square back 150 years
The Marietta Square came alive with soldiers' war cries, gunshots and flames Saturday night during a re-enactment of a skirmish on its streets 150 years ago.


---
Acworth man dies in motorcycle crash in Kennesaw
At about 7 p.m. Friday, Preston Perry was driving a black 2008 Suzuki motorcycle and attempting to turn left from southbound Wade Green Road to the ramp to southbound I-75 in Kennesaw when the automatic traffic signal began to cycle to yellow.


---

'Kissing Bug' now spreading tropical disease in US
Residents of the Southern states are at risk for the Chagas disease that is transmitted by bugs that feed on the faces of humans at night.


---

For 2nd straight year, Thanksgiving Day beats Black Friday
By now, we're used to the idea of retailers opening their doors early on Thanksgiving Day. However, what consumers don't yet realize is that the deals you'll see on Thanksgiving Thursday will be better than those released on Friday.


---

2 men arrested on cocaine trafficking charges in Kennesaw
A nearly month-long police operation resulted in the arrest of two men on drug trafficking charges Thursday night at a Cobb County apartment complex.


---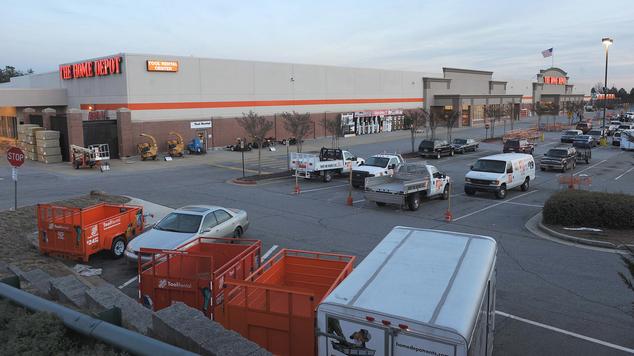 Home Depot breach included files with 53 million email addresses
The payment card data breach at The Home Depot Inc. has netted more than just payment card data -- criminals also got separate files containing about 53 million email addresses.


---

Police tie suspect to
three Dollar General robberies
A gunman is terrorizing clerks at Dollar General stores in two metro Atlanta counties. Police in Cobb and Henry County released dramatic video of the robberies in hopes that someone could help them identify the suspect.


---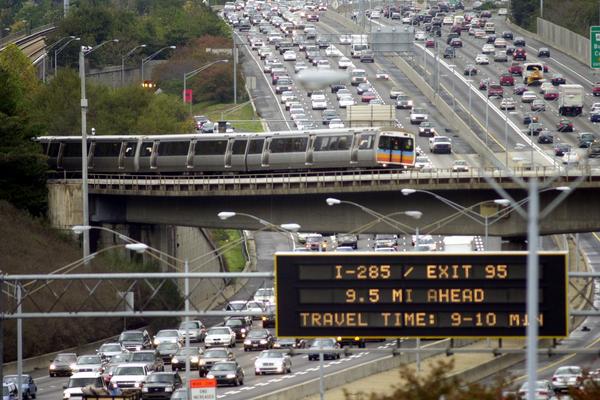 Support for public transit strong and getting stronger in metro
Support for transit in metro Atlanta is strong and getting stronger – plus that support exists in each of the Atlanta Regional Commission's 10 metro counties.


---

Brother, sisters face 700 years in tax fraud scheme
Shannon Bradley and his sisters were in a Cobb County Court Thursday when a judge refused to delay their trial.


---

Utility work
on Windy Hill underway
Utility work on the nearly $48 million, 2.5 year, 5-project Windy Hill construction project is underway. Road construction is expected to begin in early January 2015. For Windy Hill Road progress updates and future detours.


---
Older headlines >

---



Cobb News Facebook
Cobb Homes
Cobb Houses for rent
Help Wanted
Cobb Marietta Food
Events & Activities
---
MEDIA
Cobb News Facebook
Google Atl News
GA Headlines
AJC
MDJ
Creative Loafing
WXIA
WSB-TV
WGCL
HinesSight
Yahoo! News
Google News
ABCNews
AlterNet
AOL News
BBC
CBS News
Fox News
Media Matters
MSNBC
Employer job postings
West Cobb Houses
East Cobb Houses
Marietta Houses
Vinings homes
Smyrna Real Estate
Acworth houses
Acworth houses
Mableton Real Estate
Powder Springs Homes
Cherokee County Homes
Cobb real estate homes
Houses for rent:

There are over 700 Cobb County houses for rent. Includes East Cobb houses for rent and West Cobb houses for rent.

Cobb County Homes Facebook




Cobb County Goverment

Cobb County Police

Marietta Police

Cobb County Water System

Friends of East Cobb Parks

Keep Cobb Beautiful



Cobb Chamber of Commerce

Cobb County Animal Control

Cobb 2020

Cobb County DOT

Cobb County Schools

Cobb County Library

Cobb County Travel & Tourism