Suspect identified in case of missing Cobb couple
Two bodies believed to be those of Bud and June Runion, of Marietta, were found in a Telfair County pond Monday, Sheriff Chris Steversen said. The couple disappeared Thursday after leaving for Telfair County to buy a car they saw listed on Craigslist.


---

Driver charged in two-county chase that ended in crash
The chase started when Cobb County police say they went to talk to 55-year-old Charles Holcombe. They said his co-workers called 911, saying he was causing a disturbance.




Easiest way to check
out local jobs >
One of the easiest ways to check jobs available in Cobb and around the metro.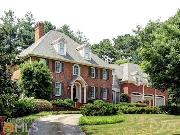 Real estate: $1,070,000 on Firestone Dr in Marietta
Homes for sale >
---

Cobb News Facebook
Cobb Homes
Cobb Houses for rent
Help Wanted
Cobb Marietta Food
Events & Activities
---
MEDIA
Cobb News Facebook
Google Atl News
GA Headlines
AJC
MDJ
Creative Loafing
WXIA
WSB-TV
WGCL
HinesSight
Yahoo! News
Google News
ABCNews
AlterNet
AOL News
BBC
CBS News
Fox News
Media Matters
MSNBC
Employer job postings
West Cobb Houses
East Cobb Houses
Marietta Houses
Vinings homes
Smyrna Real Estate
Acworth houses
Acworth houses
Mableton Real Estate
Powder Springs Homes
Cherokee County Homes
Cobb real estate homes
Houses for rent:

There are over 700 Cobb County houses for rent. Includes East Cobb houses for rent and West Cobb houses for rent.

Cobb County Homes Facebook




Cobb County Goverment

Cobb County Police

Marietta Police

Cobb County Water System

Friends of East Cobb Parks

Keep Cobb Beautiful



Cobb Chamber of Commerce

Cobb County Animal Control

Cobb 2020

Cobb County DOT

Cobb County Schools

Cobb County Library

Cobb County Travel & Tourism