Single-family homes for rent in Cobb
Cobb County homes for rent include single-family homes
and there seems to be plenty available.




Cobb real estate listings
With the economy on the rebound, more and more Cobb homes are for sale. Find Cobb County new homes now.




---
COBB ONLINE

Since 1997, Cobb Online has brought you Cobb County News on a daily basis. Quick and easy Cobb newspaper headlines, real estate and information for those on the go. Marietta newspaper headlines as well.



National Notations /
---

Police draw guns on
couple speeding to hospital
---
Paul: White House isn't
being honest about Ebola
---
Red Cross chief warns
Ebola crisis will get worse
---
Traditional cable TV's
days may be numbered
---
Biden's son kicked
from Navy amid drug use
---
A stately mansion for
under $100K and a lot of work
---
Luxury buses a growing
option for business travel
---
What voters won't
forgive President Obama for
---
Ebola crisis reveals
disparities at U.S. hospitals
---
Shooting range refuses
to serve Muslims
---
The 10 states with
the worst quality of life
---
Why are Republican governors
in trouble?
---
One month in, Ukraine truce
exists in name only
---
Poll: Americans fear
government can't protect them
---
U.S. ends decades
long Vietnam arms ban
---
Police Say Accused Cop
Killer Is Making Mistakes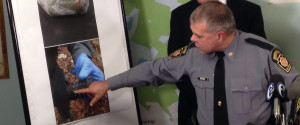 ---
Sandy Hook Bomb Scare Was
'Low To No Threat'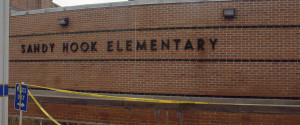 ---

U.S. could kill me,
Argentina's leader warns
"So, if something happens to me, don't look to the Mideast, look north" to America, Cristina Kirchner says.


---

America's oldest workers:
Why they won't retire
Betty Soskin has held many jobs, but it wasn't until she was well into her 80s that she found her dream job.


---

No one wants to
host the 2022 Olympics
The world has sent the Olympic governing committee a message, but it appears nobody is listening.


---

Senate candidate
unapologetic for video
New Mexico's Allen Weh dismisses the blowback as cries from the "far left" and vows to "call a spade a spade."


---

Pepsi launching new
soda, but not in stores
The soda giant's naturally sweetened beverage, True, won't be available in any brick-and-mortar outlets.


---

California adopts 'yes
means yes' sex assault rule
Gov. Jerry Brown signs a bill making the state the first in the nation to define when sex is consensual.


---